Telesecretary for medical specialists: we know how important flexibility is to you
As a medical specialist, you're constantly navigating between the hospital and your private practice. Giving the best of yourself on two fronts is quite an achievement. But the many phone calls and emails that come in throughout the day may have become too much of a burden lately. With a telesecretary for medical specialists, you can talk to and follow up on your patients with full flexibility.
Why choose a telesecretary for medical specialists?
As a medical specialist, you're usually only in your practice a few days a week. If you don't have a secretarial assistant, then during those days you mainly have to deal with all calls from your patients. There may be many missed calls among them, given your commitments at the hospital.
As a telesecretary for medical specialists, we know better than anyone the challenges involved in your daily workflow. The flexibility that you always demonstrate is something that we at Solutel are able to organise ourselves around with ease. Our employees will handle communications with your patients professionally and with a smile. This will enable you to focus on your job.
How much does our telesecretary for medical specialists service cost?
With the Medical Formula – from €145 per month (incl. VAT) – you enjoy the following benefits:
Telephone permanence from Monday to Friday, from 8am to 8pm (excluding public holidays)
Also on Saturdays from 8am to 1pm (except public holidays)
Decide when you want to transfer calls
Digital linking of our services with your trusted online planner
Detailed overview of calls processed via our Solucall platform
What customers think of our medical telesecretary service
We gain at least 1,5 hour per day…
We aren't just a happy client but a super happy client", emphasizes Mrs. Liesbeth Devreker several times during our meeting.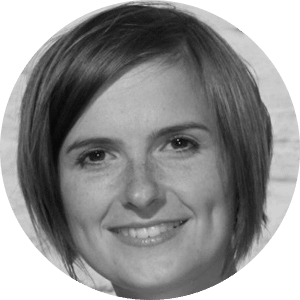 Dentist
Dr. Eddy De Valck
Medical circle Halle
Liesbeth Devreker - CO
Would you like to work with
our telesecretary for medical specialists?

Step 01
Introduction and intake interview
What are your concerns regarding communication with your patients? Tell us about the day-to-day business of your practice and fire any questions you have at us.

Step 02
Detailed roadmap
Are we going to join forces? Great! We're now going to prepare a tailor-made script, which will serve as a guide for our employees. Based on this, they can work with any scenario within your practice.
Step 03
Link with online planner
Our medical telesecretary links all services to your own online planner. All information about your calls and messages are thus readily available in your familiar calendar environment.

Step 04
Direct line to our team
Once all systems are good to go, we can go live and start working together. We stick closely to agreements made. If you have any questions, you can contact us quickly. Do you need to transfer a call to us? Just press a button and we jump in for you.

Step 05
Round-the-clock overview wherever you are
With Solucall you have a central management platform. You get a full GDPR-proof overview of all calls handled.