Telesecretary for dentists: let's just talk about it
As a dentist, it is not always easy to answer your patients' calls. Especially when you are (sometimes) on your own. An unanswered call may be as sensitive as the toothache experienced by the patient on the other end of the line. Our dental telesecretary offers the appropriate solutions.
Why choose a dental telesecretary?
Your patient on the spot is your first priority. He or she may have had to wait a while for an appointment. But at the same time, new patients are waiting, calling for an urgent appointment or for their annual check-up.
At that time, you're busy with different instruments, wearing tight surgical gloves and the patient in your chair is often not in the most comfortable position.
Should you hire someone to handle your calls? At first glance, this seems far too expensive. But continuing to handle all telephone traffic yourself isn't sustainable for long.
As a professional, you obviously prefer to focus on your core activity. As a telesecretary for dentists, we're happy to speak for you, giving your peace of mind about your workflow and your patients. Currently, we work with more than 100 dental practices across the country. We also man the lines of the VVT and VBT standby service at weekends and on public holidays.
How much does our telesecretary for dentists service cost?
With the Medical Formula – from €145 per month (incl. VAT) – you enjoy the following benefits:
Telephone permanence from Monday to Friday, from 8am to 8pm (excluding public holidays)
Also on Saturdays from 8am to 1pm (except public holidays)
Decide when you want to transfer calls
Digital linking of our services with your trusted online planner
Detailed overview of calls processed via our Solucall platform
What customers think of our medical telesecretary service
We gain at least 1,5 hour per day…
We aren't just a happy client but a super happy client", emphasizes Mrs. Liesbeth Devreker several times during our meeting.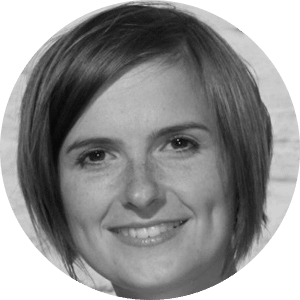 Dentist
Dr. Eddy De Valck
Medical circle Halle
Liesbeth Devreker - CO
Would you like to work with
our telesecretary for dentists?

Step 01
Introduction and intake interview
What are your concerns regarding communication with your patients? Tell us about the day-to-day business of your practice and fire any questions you have at us.

Step 02
Detailed roadmap
Are we going to join forces? Great! We're now going to prepare a tailor-made script, which will serve as a guide for our employees. Based on this, they can work with any scenario within your practice.
Step 03
Link with online planner
Our medical telesecretary links all services to your own online planner. All information about your calls and messages are thus readily available in your familiar calendar environment.

Step 04
Direct line to our team
Once all systems are good to go, we can go live and start working together. We stick closely to agreements made. If you have any questions, you can contact us quickly. Do you need to transfer a call to us? Just press a button and we jump in for you.

Step 05
Round-the-clock overview wherever you are
With Solucall you have a central management platform. You get a full GDPR-proof overview of all calls handled.